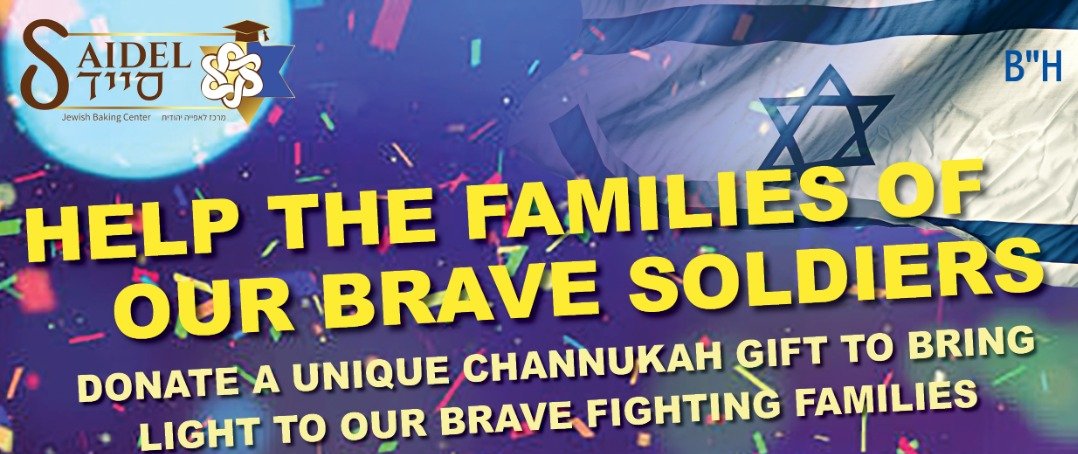 The families of our brave soldiers have been without their fathers and husbands at home for over a month and are fighting an equally tough battle on the home front, enabling their men to continue the battle on the front line.
Donate a welcome break of pure escapism for them - making (and taking home) tons of yummy donuts for Channukah.
Saidel Jewish Baking Center's Donut Baking Workshop for Channukah is world famous.
A fabulous 3 hour, fun filled treat making American style donuts from scratch. Oozing chocolate, vanilla, blueberry, sprinkles, chocolate chips and more ... For ages 3-120.
Select a pre-defined donation option below, OR enter any amount of your choosing in the field below.